ACCEPT YOURSELF
Life is for living, enjoying the sunshine

SMILE
It always works out in the end

BE KIND
You have the power to make people feel good

DON'T GIVE UP
If it doesn't work the first time, find another way. Never back down. Never put off till tomorrow what you can do to-day

DON'T COMPARE
Everyone's on a different journey

AVOID NEGATIVITY
Avoid negative thoughts, situations and people

HALT
Hungry - Angry - Lonely - Tired

BITE OUR TONGUE
If you can't say anything nice, don't say anything at all

ATTITUDE
The only disability in life is a bad attitude. A bad attitude is like a flat tire. You can't go any where until you change it

MAKE PEACE WITH YOUR PAST
Focus on being present and creating a better future

TAKE CARE OF YOUR BODY AND MIND
One struggles to survive without the other

REMEMBER TO TOUCH BASE
Base is where you belong. Base is where you feel comfortable, secure, loved, restored and trusted.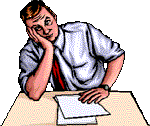 Before You Pray . . . . . . BELIEVE

Before You Speak . . . . . . LISTEN

Before You Spend . . . . . . EARN

Before You Write . . . . . . THINK

Before You Quit . . . . . . TRY

Before You Die . . . . . . LIVE